Home Inspection Orlando
Whether you're buying or selling a home in the Metro Orlando / Kissimmee, Central Florida area, having a professional home inspection from a leading home inspection company will give you peace of mind and assist you in a fair and smooth transaction.
Advanced Look Property Inspections, LLC aka Advanced Look Home Inspection is the premier Orlando / Kissimmee area home inspections company Serving Metro Orlando, Kissimmee, Orange, Osceola, Seminole, Volusia & All of Central Florida.
We have been trusted by thousands of home buyers to perform Pre-purchase Home Inspections which help them make informed buying decisions. Many of our customers are so pleased with our thoroughness and services they are giving us raving referrals to anyone they know buying a home by telling them; Jay and Sue at Advanced Look Property Inspections, LLC are the Best Inspectors in Orlando, Kissimmee, Lake Mary ... (where ever they live) in Central Florida - You Must Call Them!!
Our Home Inspectors are familiar with a wide variety of situations and believe that consumers have the right to expect the highest standards of thoroughness, fairness & effectiveness from their home inspector. With our home inspections our goal is to protect your peace of mind by making every home inspection our Best home inspection by skillfully inspecting and pre-planning against problems both seen and unseen.
A typical home inspection includes examinations of your foundation, structure, roof structure, HVAC equipment, plumbing & electrical systems, built-in appliances, and exterior stucco, siding, walks & grading where applicable.
The purpose of the home inspection is to determine whether various items of the property are working properly, or if they are in need of repair.

Our home inspections take 2-4 hours on average to perform and we encourage your presence during the Home Inspection. By being present at the Home Inspection our professional inspectors can familiarize you with the home and explain things to you as they move through the house.

Our Certified Inspectors are bound to a strict code of ethics, and enjoy performing inspections. This level of professionalism ensures quality service while providing important protections.
All of our home inspection reports must be authentic and stand up to critical examination. We continue to build our reputation one inspection at a time to ensure you get the quality of service you expect from us.
If the home you are purchasing is over 35 years old or you are just looking for a
Four ( 4 ) Point Insurance Inspection
- Advanced Look Property Inspections, LLC has the experience, certifications and a Standardized Form recognized by most of the insurance industry to provide a complete quality Four (4) Point Insurance Inspection. We will then work with your agent and electronically file the forms for you with your insurance company.
If you are purchasing a Pre-purchase home inspection
we can include and
complete our Standard Four (4) Point Insurance Inspection and Form at the same time, saving you time and money.
Call us today at 407-310-2828 for more information and to schedule your appointment.
Home Inspections are an important part of Both sides the sales transaction. Whether it's a full blown Home Inspection, a Wind Mitigation Inspection or a Four (4) Point Insurance Inspection, Advanced Look Property Inspections, LLC works throughout the Central Florida / Orlando, Kissimmee area with buyers & sellers, realtors, bankers, insurance companies ... to make the process go smoothly and give everyone a better understanding of the property.
Our Home Watch Inspection Program is designed for the vacationing or absentee owner and offer a client specific, customized inspection and reporting program to insure Homeowners have peace of mind while they are away.
Don't leave your biggest investment to chance.
An inspection of your home by Advanced Look Property Inspections, LLC could save you lots of money.
Do What You Like
Like What You Do
We Like Doing Home Inspections
!
At Advanced Look Property Inspections, LLC
We take great pride in our work & company and strive to be Number 1 in customer satisfaction by providing excellence in the services you want at a schedule that's convenient for YOU.
Call us today at

407-310-2828

to book your
Advanced Look Home
Inspection
It will be the Best Move you'll ever make!
Certified, Licensed, Insured
Home Inspection Areas Include: Orlando, Kissimmee, Poinciana, Saint Cloud, Clermont, Windermere, Celebration, Winter Garden, Ocoee, Apopka, Altamonte Springs, Lake Mary, Sanford, Deltona, Deland, Winter Park, Maitland, Casselberry, Longwood, Winter Springs, Oviedo, Avalon Park, Lake Nona

Home Inspectors Certified with: AHIT, InterNACHI / NACHI & PaRR
Home Inspectors Licensed by The State of Florida DBPR:
Jay Mathy License # HI35 Sue Wolfe License # HI31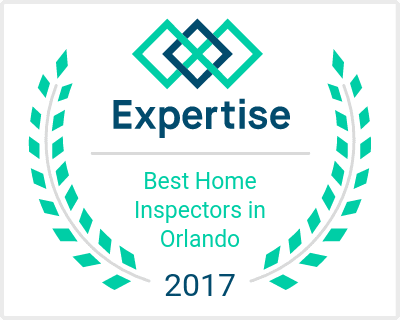 Google
bing